CONTACT




Karendon Perm. Reg'd. French Bulldogs


karen@karendonfrenchbulldogs.com
R.R. #2, Calabogie (Ontario) K0J 1H0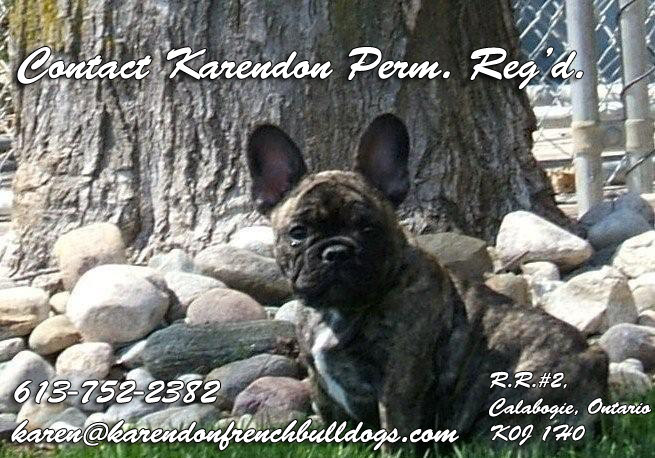 This website and it's contents, including the photography may not be copied or reproduced in any medium and are protected under copyright law. It is expressly forbidden to copy, remove or reproduce photography from this website! Written permission is required by Karendon Perm. Reg'd.