PUPPIES
The sale of my puppies and young adults is done on the understanding and agreement by the new owner(s) that they are fed a whole food, raw diet comprised of 75% meat, 5% bone and 20% fruits and vegetables.
Please enjoy our gallery of photos below. It features some of our pups from earlier litters. These puppies aren't available! Enjoy their cuteness!
---
VIDEOS OF KARENDON PUPPIES
---
PICTURES OF KARENDON PUPPIES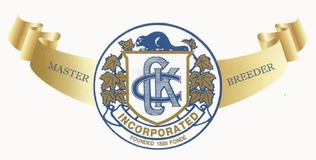 This website and it's contents, including the photography may not be copied or reproduced in any medium and are protected under copyright law. It is expressly forbidden to copy, remove or reproduce photography from this website! Written permission is required by Karendon Perm. Reg'd.